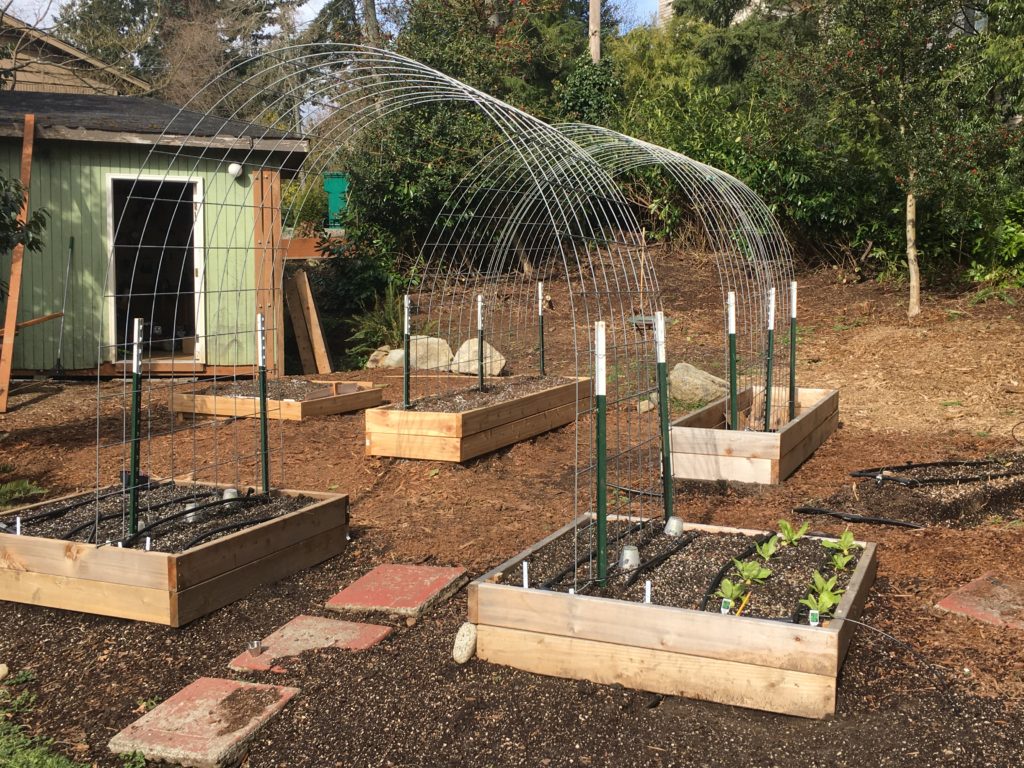 Last year we did a bean A-Frame with bamboo and zip-ties. This year Jessica wanted something a little more substantial to hold some spaghetti squash and some mini pumpkins.
After putting the garden to bed, there was some floor-planning and cleanup needed as always. We agonized over the layout. Trying to optimize for laziness, aesthetics, and optimal sun.
We ended up moving the entrance a bit. Stacking up the beds to deal with elevation change and to give the the plants a more soil. There was a few choice rocks used for leveling and… we have the main structure of our garden in place for 2020+. Hopefully.
The spot where we had the A-Frame was where we planted some old potatoes that had sprouted in the pantry. They were my most favorite crop this year. Very easy and huge yields.
These are Yukon Gold. Only thing not on that plate from my garden is Bacon and Chili Sauce ?
Back to the Pumpkin Tunnel. It is quite sturdy and made from bending "Hog Wire" sections and steel fence posts + clips. It should last for many years…
Stay tuned for the final tunnel walkthrough, until then Happy Halloween ?